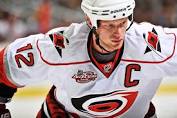 Last season, the Winnipeg Jets were in an unfamiliar situation during the NHL trade deadline. Instead of being on the fence as to whether they would be buyers or sellers, their position in the standings clearly reflected that of being in a position to be a buyer. For GM Kevin Cheveldayoff, this was uncharted territory. Coming off a franchise best Season (no matter which franchise you are talking about – Winnipeg or Atlanta). The pressure to win is fast approaching.
Fast forward to this season and the Jets are currently looking good at the top of the Western Conference and Central Division. While things can change quickly, it looks as though the Jets are ready to make another playoff run in 2019. With that being said, we're taking a look at what players the Jets could possibly target, on or before the upcoming trade deadline. What has mostly been suggested (as we suggested very early last year) is for the team to try and find another centre, like last year's Paul Stastny, to once again help galvanize the top lines. As we have said numerous times before centre depth and goaltending is a must to win the Stanley Cup. We realize the key to any playoff run is to ensure you have enough depth in your organization, as with the long grinding season and the intensity of the playoffs, there are going to be injuries.
Here are the players we believe the Jets should target at the deadline. Keep in mind, in most cases players would most likely be from teams who are out of playoff contention and either preferably be an upcoming UFA or they would need to have little term remaining on their contracts.
Forwards
C Eric Staal (MIN)– This a player we had identified when he first became an UFA three seasons ago. No one checks off the boxes more than this player. He is a big strong center, can take face offs and play power play or can penalty kill. Not to mention a proven winner who has been there before. Staal has rejuvenated his career in Minnesota, after previously spending his entire career with Carolina. He has once again found his scoring touch and has also played for Paul Maurice when he was with the Hurricanes. Staal could be a perfect fit in a top six role and could even be better than Stastny was last year. Minnesota started off strong but are now currently out of a playoff spot. This would need to continue in order for the Jets to possibly acquire him. But if he is, we are all in on him.
C Marcus Johansson (NJD)– So far, things haven't quite worked out for the New Jersey Devils like it did last season. Johansson, an upcoming UFA who originally played for the Capitals, was a good pickup for the Devils, but was injured most of last season. A great skater, playmaker and setup man, Johansson could be just what the Jets need to help feed Laine the puck. They could also use a good Swede, as they currently do not have a Swedish player on their roster.
C Derrick Brassard (PIT)– Here we go again! As mentioned before, the Jets were interested in trading for him at last year's deadline, but they were thwarted by Vegas. Brassard hasn't quite worked out for the Penguins and even though Pittsburgh will likely be playoff bound, we all know how Jimmy Rutherford likes to wheel and deal. Brassard has put up some real good stats in the playoffs before when playing for Ottawa and the New York Rangers and could be a key cog for the Jets for a long playoff run. Chevy may end up circling back on Brassard.
C Kevin Hayes (NYR)– With the NYRangers rebuilding, Hayes name has already been in the rumor mill earlier this season with the Jets reportedly showing interest. Hayes, who is scheduled to become an UFA, is a 6'5 centre who has good hands and can also play all three forward positions. There is also a previous connection with Chevy as he was originally drafted by Chicago in 2010. His play has picked up recently with the NYRangers and being a former Boston College player, he could fit in nicely with the current US-heavy Jets roster.
C Matt Duchene (OTT)– Duchene is a long shot as the Senators are actively trying to sign him to an extension. If he does become available, he will be the most expensive rental players as GM Pierre Doiron will try to recoup as much as possible based on what they gave up when they acquired him last season. Duchene would make the Jets even more dangerous than they already are, but we don't think Chevy will want to give up the assets it will take to obtain his services.
W Micheal Ferland (CAR)– While he is not a centre, Ferland has a great combination of being a scoring power forward and is tough as nails, which is always great to have for a long and grueling playoff run. One thing we think was missing in their series vs Vegas was a rugged tough forward to combat against the likes of Scott Hartnell and Ryan Reaves. Ferland is a local boy (from Swan River), which is also a nice bonus too.
W Matt Zuccarello (NYR)– Another player the Jets were reportedly eyeing during last season's deadline, Zuccarello is now even more attractive as a rental, as he too will become an UFA at the end of the season. He is considered to be somewhat of a Marty St. Louis-type player due to his size, quickness, and having a nose for the net, and like St. Louis, he could be the difference-maker for the Jets in the post season.
Other possible forward options – C Jori Lehtera (PHA), W – Wayne Simmonds (PHA), C Marcus Kruger (CHI), C/W Brian Boyle (NJD), C Brock Nelson (NYI), W Michael Raffl (PHI), W Gustav Nyquist (DET), W Patrick Maroon (STL)
Defence
Jake Muzzin – LD (LAK) – Muzzin is a hard-nosed, mobile d-man who can score, and comes with a winning pedigree as a result of his two Stanley Cup wins with the Kings. With LA out of the playoff picture, Muzzin, who has 1 year remaining in his contract, could be exactly what the Jets need to add some toughness on the blue line and solidify their d-core. If the Jets were to be interested 1) Muzzin won't come cheap and 2) the Jets will likely need to send a contract back as they will have a few high-priced players to re-sign in the offseason.
Alex Edler (VAN) – LD – An upcoming UFA, Edler will likely be the most sought after rental on defence this season. A solid all-round defenceman, Edler would add another dimension to the Jets back end. He also has valuable playoff experience with some long playoff runs with the Canucks.
Niklas Kronwall – LD – (DET) – While Kronwall is getting up there in age (37), he is still a key cog on the Red Wings blue line. Kronwall can add some toughness and, while not recent, also has great playoff experience with his previous Cup wins with Detroit. Imagine teams having to lineup against Kronwall and Big Buff.
Adam McQuaid – RD – (NYR) – On the right side, the Jets would be a good position depth-wise if it weren't for the injury to Tucker Poolman, who is currently out indefinitely with an injury. McQuaid could be a solid acquisition as he is a good shot blocking, defensive defenceman and could replace the spot normally occupied by Poolman.
Ben Lovejoy – RD – (NJD) – Like McQuaid, Lovejoy is a right handed d-man who could be a good depth add. Lovejoy also had playoff experience under his belt in playoff runs with the Penguins.
Other possible options – Michael Del Zotto (VAN), Jan Ruuta (CHI), Luca Sbisa (NYI), Nate Prosser (MIN), Robert Hagg (PHA), Jay Bouwmeester (STL)