NHL JETS PREVIEW 2020-2021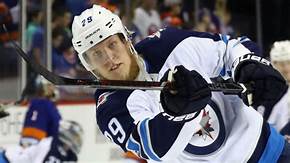 TEASER
With the end of 2020 comes a new beginning.  Brace yourself…The Winnipeg Jets will no longer be playing against defensive juggernauts in Dallas, Colorado or St Louis?  Won't even mention those annoying Predators.  Wait…one more thing…all Canadian teams will be moving into one division?  Maybe 2020 isn't as bad as I thought…
During Kevin Cheveldayoff's recent press conference, he notably mentions that Patrik Laine should have his best season ever.  Makes sense to us plus what else is Chevy supposed to say here? No one in the "WeTheNorth" division knows how to defend.  Maybe we should take a closer look at the newly created Canadian division. Seriously? The Jets would have the best goals against of any team. There you go.  Defensive wows solved.  Career offensive years for the offence.  Let's take a quick look:
Team Leaders in Goals Against:
Central Division (League Rank) & Total Goals Against:
Dallas (2) 177
2. Colorado (5) 191
3. St Louis (6) 193
In New Canadian Division
Winnipeg (12) 203
2. Calgary (16) 215
3. Edmonton (17) 217
4. Vancouver (19) 217
5. Montreal (23) 221
6. Toronto (27) 227
7. Ottawa (31) 243
WINNIPEG JETS PREVIEW
The Winnipeg Jets are now two seasons removed from their long playoff run, which took them to the Western Conference Final. The expectations were high, but after losing some key pieces since then and after back-to-back early playoff exits, it has left most fans wondering where this team is headed and what they're capable of.
The all Canadian division is a blessing in disguise. Not only are we going to see more Habs, Leafs and McDavid but the Jets may be the team to beat in this division?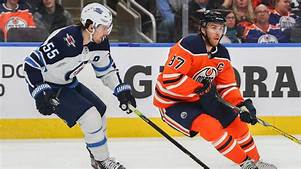 Okay, I'll calm down. The Jets did lose to the Calgary Flames in the first round last season, but I would attribute that to a combination of two of their top players going down very early during the start of the series. I know, more team excuses. Trust me I don't want to hear them either.
All we are saying is under the current set up, get to the final four and anything can happen. Here is our take on the key factors that the Winnipeg Jets will need to contend with.
Connor Hellebuyck
Just like most every other team in the NHL, the Jets success starts and ends with goaltending. Hellebuyck needs to be the difference-maker as he was last year. We put an asterisk beside his name in the playoffs. To be fair we feel he has the ability to be that playoff goalie. Time will tell.
The Patrik Laine Situation
Nothing more annoying than this. We expect a career year if they don't trade him. But this would be foolish as the new Canadian division could vault him to Rocket Richard trophy territory. Will be interesting to see how the newly acquired Paul Stastny fits back in this line up. As much as I would like to see him on Mark Scheifele's wing, Stastny is a left shot and may work better for one of the leagues most terrifying shooters.
Josh Morrissey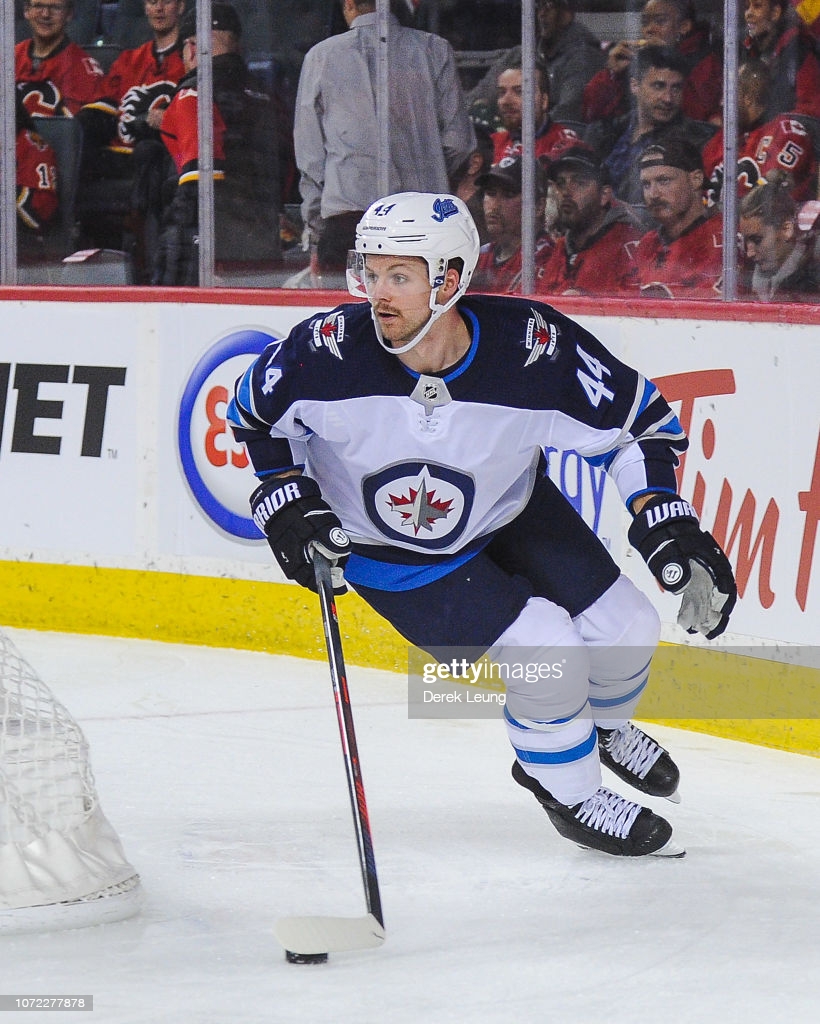 Last season was a disappointing one for Josh Morrissey. Losing Jacob Trouba and not having a suitable partner to play with on the top pair didn't help. The result was the Jets best defenceman struggled and the sudden lack of depth on the right side hurt the team. Whether Morrissey rebounds with Dylan DeMelo as his full-time partner or he gets someone via trade (most likely a playoff deadline trade), he needs to play like their top defenceman. The new division should help this. Also wouldn't hurt if Paul Maurice would throw him a bone once in a while on the top powerplay unit.
Adam Lowry and Andrew Copp
Is the team better off having Adam Lowry and Andrew Copp on the same line or having them separated an playing on the 3rd and 4th lines? I've always been a same line kind of guy. Nonetheless if together Paul Maurice needs to give them a consistant winger to play with. Be it Appleton, Roslovic (if he isn't traded), Perreault or Harkins just keep it the same. These guys used to set the league on fire with possession. Jets need to get back there to make good use out of their bottom 6.
Rookie/Young/New Player Impact

The position where the team needs their rookies to really step up is on defence. With the recent notable departures, the opportunity is there for the taking for rookies Dylan Samberg and Ville Heinola to step right in the lineup. Derek Forbort could be a sleeper pick up but we feel the player that needs to step up the most is Sami Niku. He is capable physically but is he capable mentally. It's important to note this year he was one of the few players to stick in Winnipeg during the pandemic. In saying all this, Maurice needs to play him to truly see what impact he can make if any. Jansen Harkins is worth mentioning because we know Maurice likes him as I noted a few years ago in training camp. I believe Harkins will be a key cog for the Jets to help improve the bottom six. He has the ability to be a difference-maker and provide secondary scoring up front, especially when things tighten up in the playoffs. He can also play center and learn from newly acquired Nate Thompson.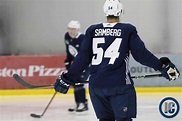 Offensive Explosion
Based on the fact that no one in the division can play defence especially everyone's pre-season number one pick the Maple Leafs (barf here).  You have to expect that the Jets players should see a ballooning at pandemic proportions around their waistline of offensive stats (pro-rated of course).  Example:  The amazing Erik Karlsson leaves the defenceless confines of the Senators and the Atlantic division (Eastern Conference) to the San Jose Sharks on the trap yeilding West side and his points per game drops from 0.93 to 0.77.  Should be interesting to see if the reverse of this happens to the list of Jets talented forwards and seemingly smaller offensive defencemen.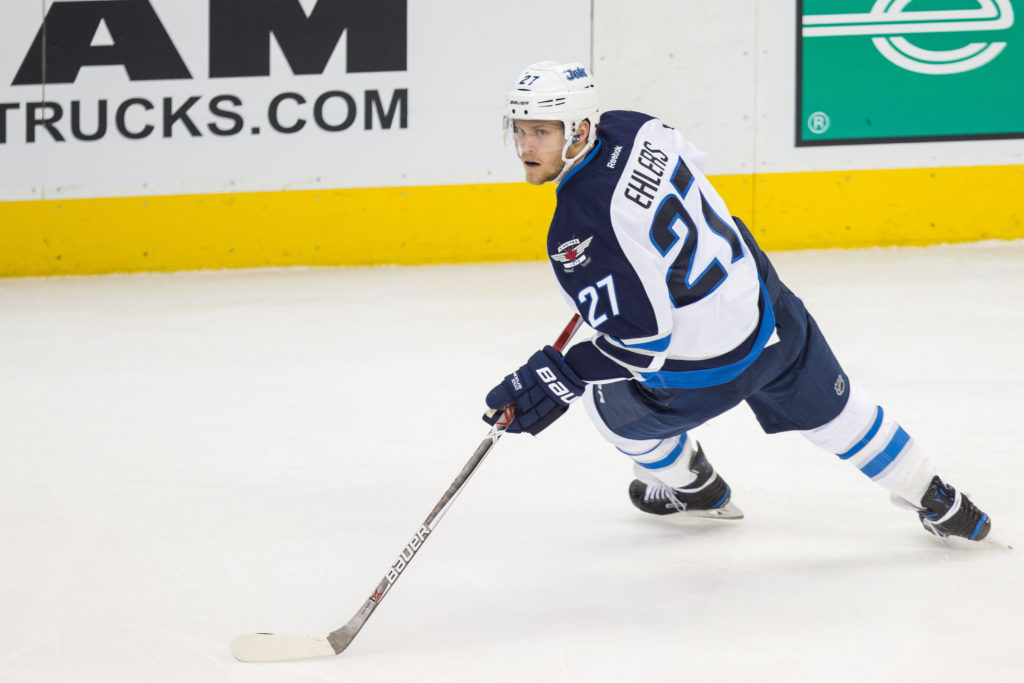 Paul Maurice
Entering his 7th full season as the Jets Head Coach, you've got to think this is the last kick at the can for Paul Maurice. For PoMo to have lasted this long, likely due to the love-in the team brass have for him. And why not? He is a smart hockey man and has really helped organize the team and franchise. Nontheless coaches are hired to be fired. He has been criticized for the handling of his line combinations, ice time distribution and overplaying bottom six veterans. While you can argue he's been dealt a tough hand lately, he will still need to find away to dust off the excuses and lead the Jets the promised land.
So are the Winnipeg Jets problems solved by the Canadian division? Likely not. No team is sitting idle. But no more Stars, Avalanche or Blues at least until the playoff final four. 2020 was a brutal year for many and sad on so many fronts. But at least in NHL terms for the Winnipeg Jets, the Canadian Division is a new beginning.
@spinohockey