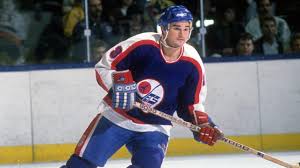 Here is a list of some recognizable last names who, along with their older relatives, may soon become household names in the NHL, what the scouting reports say about them, along with some predictions as to where they might land:
As we head into the upcoming NHL Draft in Vancouver on June 21-22, we take our annual look at second and sometimes third generation draft prospects, which has become more common as each year goes by.
Alex Turcotte (C) (US National – USDP)
Son of former 1st round draft pick Alfie Turcotte, who played with Montreal, Winnipeg, and Washington from 1983-90. Alex is ranked the 4th North America Skater and is projected to be a top 10 pick in this year's draft. At 5'11 he is not big but his biggest strength is his skating and quickness which he uses to his advantage. Alex exceeds at both ends of the ice, which is what teams are looking for in a star centre. Possesses both an excellent slap and snap shot.
Possibly Selected by: CHI, LAK, DET
Samuel Poulin (RW) (Sherbrooke – QMJHL)
Samuel is the son of former Hartford Whaler 9th overall draft pick Patrick Poulin, who played over 600 games in the NHL. He is ranked 22nd for North American Skaters and is expected to be a late 1st round draft pick. Samuel, who is 6'2, is projected to be a top power forward with his shooting ability and offensive skill.
Possibly Selected by: NAS, TBL, SJS
Nolan Foote (LW) (Kelowna – WHL)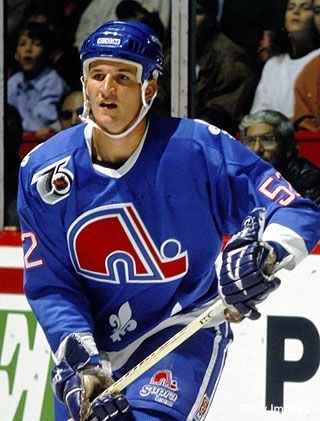 For the second time in three years, a Foote will be drafted into the NHL. In 2017, it was his brother Cal Foote who was selected by the Tampa Bay Lightning in the 1st round. Unlike his brother and his dad, Adam, Nolan is a forward. At 6'3, he is uses his size to his advantage to go along with one of his biggest strengths, which is his wrist shot and quick release. He is also reliable in his own end. Ranked the 37th North American skater, he will likely be drafted in the 2nd round.
Possibly Selected by: COL, DET, NJD
Alex Vlasic (D)(US National Team – U18)
Alex is the cousin of Sharks defenceman Marc-Edouard Vlasic. At 6'6, he is a towering defenceman who, like his cousin, plays a strong defensive game and uses his size to his advantage. He has minimal offensive upside, but has good puck handling and passing skills. Alex is ranked the 38th North American skater who is also projected to be selected in the 2nd round.
Possibly selected by: ANA, EDM, OTT
Alexander Lundqvist (D)(Leksands – SHL)
With a last name like that, you'd think for sure he is related to King Henrik. However, he is actually the nephew of former Red Wing legend Niklas Lidstrom. Alexander is a 6'2 defenceman, who had 5 goals and 12 assists for Leksands in the Swedish League. He is ranked the 58th European skater.
Possibly selected by: PIT, STL, VAN
Rhett Pitlick (LW) (Chaska – USHS)
Son of former NHL defenceman Lance Pitlick, who spent his 8 seasons playing for Ottawa and Florida, Rhett is ranked the 98th North American skater. He has great overall skill and hockey sense, while continuing to improve. He put up some big numbers (28G 33A 61PTS) while playing for Chaska, MN in the US High School League. Rhett is projected to be chosen in about the 3rd round of the NHL Draft.
Possibly Selected by: BUF, NSH, WSH
Mason Primeau (C) (North Bay – OHL)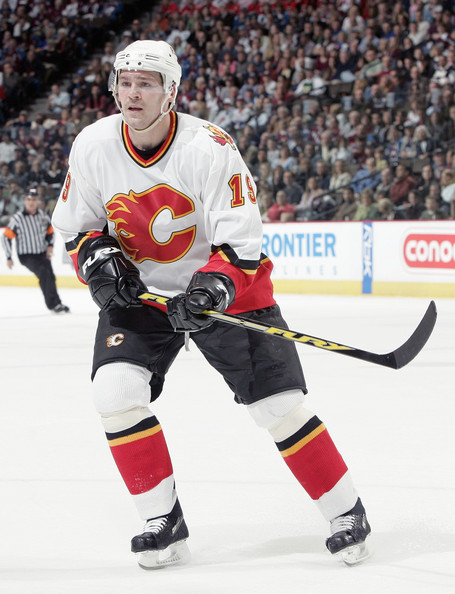 At 6'5, you might think Mason would be Keith Primeau's son, but his dad is actually Wayne Primeau and Keith is his uncle. His dad spent 19 seasons with 7 different NHL teams as key defensive forward. Mason has climbed quickly up the NHL Central Scouting rankings, going from 142 in the mid-term rankings to 113 in the final rankings. A solid two-way centre, he may end up playing a similar checking role that his dad did during his career. He should selected in and around the 4th round.
Possibly Selected by: BOS, TOR, WPG
Nathan Staios (D) (Windsor – OHL)
Nathan plays the same position that his dad, Steve, did while playing in his 1001 NHL games. Despite being only 5'9, his high-end skills make up for his lack of size. He is a smart player in both ends of the ice, due to his great vision and transition game. Nathan is ranked the 182nd North American skater and could be a nice steal in the late round of the draft.
Possibly Selected by: NYI, OTT, PHI
Other notable names who are not ranked:
Daniel Antropov (RW) (Oshawa Generals – OHL) – Nikolai (father)
Tag Bertuzzi (LW) (Guelph Storm – OHL) – Todd (father)
Landon Langenbrunner (C) (Minnesota Wilderness – NAHL) – Jamie (father)
Chase Sakic (F) (Pursuit of Excellence 18U) – Joe (father)
Tyler Young (F) (Neponset Valley River Rats U18) – Scott (father)